Welcome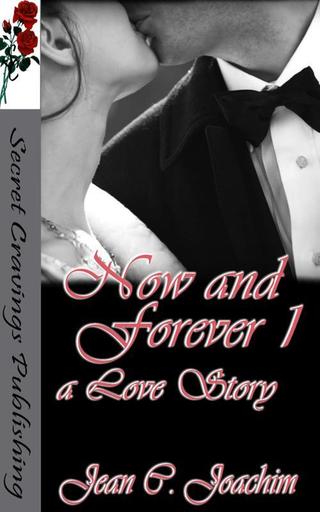 SUNNY DAYS, MOONLIT NIGHTS has been racking up great reviews!
4.5-STAR REVIEW FOR SUNNY DAYS, MOONLIT NIGHTS!!
According to Dr. J..."a compelling book..."
PUT A SMILE ON YOUR FACE WITH THIS SWEET CONTEMPORARY ROMANCE.

**************************************************************************
Buy links below

**************************************************************************
"SUNNY DAYS, MOONLIT NIGHTS" HAS RECEIVED 5 FIVE STAR REVIEWS ON AMAZON.COM, HERE ARE TWO:

FIVE STAR REVIEW RECEIVED AT AMAZON.COM/KINDLE STORE!!
5.0 out of 5 stars Great Book, February 14, 2011 By Kathleen Ball "Kathleen" This review is from: Sunny Days, Moonlit Nights by Jean C. Joachim (Kindle Edition)
Jean C Joachim know how to keep the reader enchanted. Her settings are well described and her characters have great chemistry. I loved how they interacted and the constant tension.

**************************************************************************
Friday, April 15, 2011
Book Review of 'Sunny Days, Moonlit Nights' by Jean C. Joachim

Sunny Days, Moonlit Nights, was written by Jean C. Joachim and published by Astraea Press in February, 2011. You may purchase this book at http://www.amazon.com/


Carolina Davis White is a talented artist in a loveless marriage. For two years, she has put up with this life and she can no longer stand it. Running away from her husband Brad, who cheats on her and uses his riches to get what he wants, seems to be her only option. So she flees to her family's cabin in the Catskill Mountains, a place she loves and in which she found peace in earlier times. There, she begins divorce proceedings.


Enter Mike Foster, a successful man who has lost his wife and child due to his driven work attitude. As Caroline connects once again with old friends, Mike reappears and reminds Caroline how it used to be when they were younger and in love.


This is book is an awesome love story. I started reading and couldn't stop...my favorite kind of romance. It has all the makings of a good love story; a friendship/crush/love that is re-kindled after several years and then goes thru some drama to finally end in a 'forever' scenario. There are some twist and turns that will keep you turning pages and the characters seem real and not 'too' perfect.


I'm giving this book a 5 spider rating and recommending it to anyone who is interested in a good love story. Don't miss this wonderful read!!

T Lane

**************************************************************************
CAROLINE DAVIS WHITE IS A WELL-KNOWN artist married to a philandering multi-millionaire. She has everything any woman could want except love. Brad refuses to give her the divorce she so desperately wants. With no money, family, or friends, she flees to the small community in Catskill Mountains where she spent her summers as a child.

Mike Foster, Caroline's childhood crush grown up, achieved success and made more money than he could ever have dreamed, but it destroyed his marriage and cost him his son. He is wary of women who find his wallet more attractive than his good looks.

Caroline reconnects with the life she had and friends from long ago. Mike steps out of her teenage dreams into her life again, looking more handsome and tempting than ever. She knew who he was then…but who is he now?

5.0 out of 5 stars Sweet, Sensual Romance!, April 18, 2011
By
Liz - See all my reviews
This review is from: Sunny Days, Moonlit Nights by Jean C. Joachim (Kindle Edition)
Reviewed at: [...]
Reviewed by: Dawne

Artist Carolina Davis White is stuck in a loveless marriage. After years of feeling trapped and stuck, she runs away from her cheating husband and his money, which he uses to benefit himself. She finds herself at the family cabin in the solitude of the Catskills and reconnects with old friends including Mike Foster. Finding peace, obtaining her divorce and falling for Mike are in Carolina's future. But alas, watch out for that selfish husband, Brad. If ever a man needed to be knocked down a notch, he is a prime suspect.

Mike is dealing with his own loss, his son years ago and all the money he's made over the years mean nothing to him without true love. Add in that he's wary of all women, who may be after his money.

If you're looking for a sweet, sensual side to romance, this is the book for you. Take the beautiful and charming Catskills, add in love, friendship and romance and this book will grab you in. I was drawn into the storyline immediately and Joachim's dynamic writing style, dialogue between Carolina and Mike is so remarkable. The love grows with each scene creating the love all women cherish and desire in life.

This is one of those "What-if" novels that many women will relate to. I highly recommend this novel and challenge anyone who reads not to find a little of his or herself in the characters experiencing love lost returning from the past.

**************************************************************************
NOW AVAILABLE IN PAPERBACK ON AMAZON.COM!

100 ROMANCE REVIEW WEBSITE
Joey's Review:

Caroline is married to a jerk. That's the short, but not-so-sweet truth. Finally fed up with his antics, she packs her bags and leaves. She heads somewhere with good memories, her family's summer lakeside rental at The Birches, and as part of her new start, adopts the name Sunny, what everyone called her before she married into a life of luxury.

In time, she meets The Birches maintenance man, Mike, who turns out to be her childhood crush. Sunny is understandably surprised, especially when it becomes evident that Mike is becoming interested in her. Naturally, her unfinished business with her jerk of a husband keeps her from being open to a relationship with Mike, and that leads to some misunderstandings.

This was a pleasant read. Oftentimes, when I'm reading romance novels, I'm picturing young twenty-somethings, with an annoying perfectly pretty streak. I appreciated reading a story that seemed to fit my age-group: that don't-you-dare-imply-I'm-pushing-forty demographic. The characters felt like people I could know. Average, intelligent people just looking for a little happiness.

I especially liked Mike. I like Mike. Sorry, can't ignore a fun rhyme, there. I'm always a sucker for a guy who is beautiful to the woman who loves him. I don't need a hero who looks like he just stepped off the cover of GQ. I imagined him as attractive, but not necessarily perfect. When an author gives me that imaginative freedom, the hook is set.

Angst-whore that I am, it often surprises me when I'm given what qualifies as a mellow read, and find myself enjoying it. And I definitely enjoyed this one. The romance in this story isn't about getting to the smutty smut, it's about what's going on in our couple's hearts and minds. And that's something I was definitely on board for in this book. Mike and Sunny made sense. And I'd definitely recommend this story.

Joey's Rating:

FOUR STARS!

*********************************************************

SUNNY DAYS, MOONLIT NIGHTS has been racking up great reviews! Scroll down for the "Five Spider" review from Webb Weaver published on April 15, 2011.

From Bennet Pommerantz, Amazon reviewer, April 28,2011:

5.0 out of 5 stars Suuny Days is romantic and warm, April 28, 2011
This review is from: Sunny Days, Moonlit Nights by Jean C. Joachim (Kindle Edition)
If have have been slightly amiss lately in reviewing books. I have been bogged down in reading this book and Love Tattoo. Both are excellence novels. I must thank Both authors for give me PDF files of their books. I have truly been entertained

What does amaze me about this romantic novel is ..This is a simple romance (the kind I used to read in 1980s) with enough twists and turns to keep any reader interested.

There is old billboard with a picture of chinese man with slogan, "You dont have to be Jewish to Enjoy Jewish rye bread" I would say, you do not have to enjoy romance to enjoy this book.

Ms Joachim uses her writing talents to paint vivid characters that are real to anyone. Nothing about this romance seem false in the story's delivery or characters. It has a bit of spicy, but just enough to keep the reader interested.

The ending is tied up so nice and well. I find this book so charming and good. I cant rave enough about this novel

Now, Would I read this again? Yes, you better believe it..If my mother or aunt would read PDF files (or a kindle), I would have them read this book. In saying that, they both are not computer savy. PLUS they are not young anymore. (sorry Mom!--but its the truth!)

I would wish some of these audio romance publishers like Brillance or Harper Collins) would record this piece to CD or download. It is made for spoken word. It sings off the pages as you read it!

Bennet Pomerantz
AUDIOWORLD



From THE PEN & MUSE:

Review: Sunny Days, Moonlit Nights by Jean Joachim

Joachim provides us with a sweet romance with a tale of powerful love that is once again found. Sunny Days, Moonlit Night follows the story of Caroline who leaves her controlling husband. Caroline finds herself with a Mike, a childhood crush. Together they have a wonderful tension. Together they rekindle something that they had a long time ago. Will that be enough to get rid of Caroline's controlling husband, Brad who won't let go? A man who is used to getting what he wants. Unfortunately he thinks he can step out on Caroline and have her sit and take it. Caroline leaves for this very reason although Brad's trouble seems to find her again. Joachim enchants us with these lovable characters and bonds us to them. We will root for both Caroline and Mike. As an author she has a wonderful talent to put you right in the characters mind and their world. Be enchanted and enjoy the ride that Caroline takes on where love actually conquers all.

**************************************************************************

5 Stars on Barnes & Noble:
BookLover816
Romance and Intrigue - Love conquers all!
Customer Rating See Detailed Ratings

Posted March 10, 2011, 6:55 PM EST: With just enough plot twists to keep you guessing, this beautiful and entertaining love story has something for every romance fan. The characters are fully developed and believable, and the story, about loss, love, and trust, is compelling. It was hard to put this book down.

**************************************************************************

Amazon
Buy for the Kindle here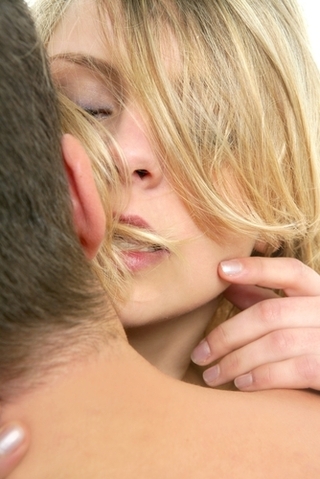 REVIEWS FOR "NOW AND FOREVER, A LOVE STORY"




NEW REVIEW FEB. 21:
My Review: Think boy meets girl. Boy wins girl's heart. Boy dies in a battle fighting for his country. Heroine Callie loses her beloved, Kyle, in the Iraq war but her life is still in topsy-turvy shape when single father Mac enters her world.

Callie and Mac deal with her memories of Kyle while Mac deals with his previous spouse.

Joachim spins a delightful yet innocent romance between the duo. The story crafted by Joachim is one inch shy of being a tissue-crying event. I loved the way she developed the characters, their relationship and the way she brings their past into their future. I highly recommend this book for any lover of romance. The beautifully entwined relationship is one any woman would be envious of. "
DAWNE PROCHILO, THE WM REVIEW CONNECTION (link to the right)




BRAND-NEW 5 STAR (5 Spiders) REVIEW FOR NOW AND FOREVER, A LOVE STORY FROM WEBBWEAVER REVIEWER BLOG !!!

This lovely story is the anatomy of a love relationship between two injured people and how they manage to withstand many obstacles to be truly happy. There is also a suspenseful undertone as the couple gets involved in solving a mystery on campus.
The characters are unique and interesting and the writing is sweet and easy to read. Jean C. Joachim's first fiction work is everything a love story should be, and more. Delightfully genuine and engrossing to read, Now and Forever, a Love Story is exactly that...a love story, but with some thrills thrown in for good measure. This book has all the trials and tribulations, and love and romance, that anyone could want in a great read. I'm giving Now and Forever, a Love Story, a 5 spider rating and recommending this book to those of you who enjoy reading a love story or a something with a little suspense. How sweet is that...?
T Lane
(For full review see link on the right to webbweaver review blog.)


4 STAR REVIEW!

"...This is a well-written and enjoyable love story with some suspenseful moments. It is really not a suspense story persay, but the love story is excellent. The author has created two very strong characters who have overcome adversity, and an excellent plot that grabs the reader's interest and holds it to the end. The subplot of the drug sting is an interesting aside that helps to tie up some loose ends in addition to providing a suspenseful interlude. Mac and Callie's story is an emotional one that I really enjoyed."

Maura
Reviewer for Coffee Time Romance & More
THIS REVIEW BY DR. JUDITH FROM DR. J'S BOOK PLACE DESCRIBES MY BOOK BETTER THAN I CAN:

MY BOOK BINGE REVIEWS

Sunday, October 24, 2010
Review: Now and Forever A Love Story by Jean C. Joachim

This is the inaugural fictional work of Ms Joachim who is a published author in the non-fiction field. It is a story of a hurting, grieving young woman who has lost her best friend and fiance in the war in the Middle East. He had been her friend and support during the dark days after her parents' death when she was sixteen. Their friendship had grown into love and they were planning to be married after this final deployment overseas, a tour of duty from which he never returned.
Now Callie Richards is 26 years old, having grieved for two long and lonely years, and she has decided that she needs to complete her post-graduate education at a New York university. Taking part of the insurance money she had received from Kyle's estate, she embarks on what she hopes will be a new start in her life. She is really broke, barely has enough money to live and only if she misses a few meals during the week. She takes a part-time job in the university's administrative office where she comes in contact with the two academic deans and the president of the school. One of those deans is Mac Caldwell, a 34-year-old divorced father of a toddler who is also lonely and discouraged about the sad state of things with his personal life.

Mac's first marriage had occurred when his girlfriend became pregnant and Mac felt compelled to marry her. Now they are divorced and she is difficult to deal with over the custody issues. She has taken to dropping off their son a day early, causing considerable difficulty for Mac with his work load, academic appointments, and class schedule. Callie offers to babysit in light of her former work experience in daycare centers and private babysitting. When this situation becomes a weekly thing, Mac and Callie become friends and eventually lovers.

It is now that Callie faces the need to let Kyle go and move on, and in Mac she believes she has found the man who can fill her heart and her life. Mac is a man who finds it difficult to express his feelings but he comes to know that Callie is a woman who has depth, maturity, and a compassionate heart. He knows that no matter what her former relationships may have been, he cannot even imagine his life without her. Her relationship with his son is also evidence of her ability to open her heart to anyone, even a child who is not her own.

This is a very nice novel that is really the "biography" of a relationship, one that began with pain and disappointment for both Callie and Mac but which blossomed into passion and love. It is also a novel that has a suspense strand as Callie and Mac both get involved in trying to solve the mystery of who is bringing drugs onto the campus. There are some surprises--actually big surprises--in the resolution of this mystery. There are definitely some significant stresses on Callie and Mac's marriage that involve the ex-wife, custody issues over Mac's son, some residual concerns on Mac's part over Callie's former love, the stress of Callie's class projects as she seeks to finish her master's degree, and the pressure that is upon Mac to fulfill his administrative responsbilities; but that is all part of this story of a relationship. Only in fairy tales do love relationships go smoothly. It is also a story of how both Callie and Mac must make some important personal decisions about how they will open themselves to one another, grow in their relationship, and allow room for each to be who they are. There is kindness, friendship, genuine caring and authentic loving here--the kind that is capable of withstanding the ups and downs that two people must endure as they are finding that easy place with one another.

I liked the people in this story--other than the bad guy's, of course. They were real and could have easily inhabited a modern university. They sounded very much like people we all know. Certainly the circle of support they formed around Callie as she was growing into her role as Mac's wife -- the Dean's wife role -- was quite profound. They weren't "other-worldly" but were the kind of friends and supporters we would all like to have.

This is the kind of love story that I like to read on a cool winter night here in So. California, wrapped in my grandmother's afghan and sitting in front of the fire. It is full of warm fuzzies and good feelings and may even remind some of us of our own experiences. That, IMHO, is a really good read. I give this novel a 4 out of 5 rating.
Posted by Dr J at 8:00 AM 0 comments
Labels: contemporary romance, Jean C. Joachim, suspense
SEE THE LINK ON THE RIGHT TO GO TO HER BLOG AND SEE THE REVIEW.
FREE MAGNET!!



Send me your address by email and I'll send you a free fridge magnet of the Now and Forever book cover. Email address to me: jean@nowandforeverbooks.com.
CLICK ON LINK UPPER LEFT AND GET FIRST CHAPTER EMAILED TO YOU FOR FREE.
**** FOUR STARS FROM DR. J'S BOOK PLACE. Read the entire, excellent review by clicking on the link on the right. Here are excerpts:

"There is kindness, friendship, genuine caring and authentic love here --

"...a biography of a relationship."

I like the people in this story, except the bad guys, of course. They were real and could easily have inhabited a modern university. They sounded like people we all know. This is the kind of love story I like to read on a cool winter night in So. California, wrapped in my grandmother's afghan in front of the fire. It is full of warm fuzzies and good feelings. It is a really good read."


**** FOUR STARS FROM BOOKAHOLICS ROMANCE BOOK CLUB!

COMMENTS from JOHN AUSTIN, HOST, "THE BOOK CLUB",WTAN Radio, Tampa, Fl:
"I don't read romance novels, but if they're all like Jean's book, I'm going to start."
"This is a very sexy, romantic and suspenseful book."
"I thoroughly enjoyed it...a very different book...Almost Hitchcockian"
"Repartee between male and female characters is really good."

To listen to the interview and all his comments, click on link on left.

From Tricia Lee, romance & mystery author:

"Wow! You can write love scenes as well as or better than most well-known romance authors. Although the mystery was a subplot it gradually became quite exciting and the real identities of the perpetrators surprised me. And I love to be surprised, especially when there are small clues along the way I should have picked up on. I loved the book and am looking forward to the sequels."

From Michelle O:
"Just finished it. I love it!
All that sex! and romance! and she's so beautiful and beloved!
And the happy ending! A woman's feel-good story!"

From Pam C.:
"Loving the story..."

Book Reviewed by Michelle R (reviewer for theromancereviewer.com)
[ Review Posted: Oct 29, 2010 ] - See all my reviews
Now and Forever is Jean Joachim's debut in fiction. It centers around two likeable, yet lonely individuals who are seeking healing from their past.

Callie lost her beloved parents at the age of sixteen and turned to older friend, Kyle for support and compassion. Over eight years the two fell deeply in love, but before they could be wed, Kyle, a soldier, was killed in Iraq. After grieving his loss for two years, Callie packed her bags and headed to Kenisington State University in hopes of putting her life back on track.

Mac Caldwell, a dean at the university, spied Callie from his office window. Instantly attracted, the divorced father of a two-year old forced himself to deny his desires even though fate seems to be throwing Callie in his path more than he could bear. After Callie lands a job in the dean's office, there seemed to be no way to hold the two apart and sparks fly.

You would think that the two tortured souls would have been through enough but the following year is filled with twists and turns, ups and downs that even the most resilient of us would have needed some heavy medication for.

I liked Callie and Mac and rooted for them whole-heartedly. I loved how it seemed almost kismet that they should be together as they kept bumping into each other. The fact that Mac saw her that first day as she leaned outside against a tree, trying to deal with moving on without Kyle, was touching beyond belief. I was bawling like a baby before the first chapter was even finished.

Callie and Mac had a set of great friends to support the story and detailed plot line to revel in. I wish that it had actually been simplified. For a short novel, a surprising number of big life events took place...

There is a huge mystery/ suspense element to the story that many may enjoy. I know I was surprised by the choices some 'evil' characters made more than once and you tell me if you saw the end coming. She totally got me on that one. I would have nevah guessed who done it. Or frankly, who all done it. They all took me by surprise.

If you are in the mood to watch two loveable characters being taken for a wild and scary ride by the fates, this is one romantic suspense you just might want to check out. Enjoy!
OFFICIAL REVIEW, THEROMANCEREVIEWERS.COM
PLACE A SPECIAL ORDER AT A BARNES & NOBLE BOOKSTORE OR BUY IT ONLINE AT barnesandnoble.com (bn.com) or amazon.com. Also available on borders.com or as ebook from kobobooks.com
ONLY $3.89 ON AMAZON'S KINDLE or as ebook from Barnes & Noble (and for Nook, too)! BUY IT NOW FROM THE LINKS ON THE RIGHT.
Email me to receive advance notice of the publication of book 2. Want sample chapters? Email me and I'll send you the first three.
CALLIE'S STORY

Callie was only 16 when her parents were killed in a collision with a drunk driver. Callie and her sister, Sarah, were devastated. Life was hard until Callie met Kyle, a handsome 19 year-old who was supporting his brother. Callie and Kyle were immediately attracted to each other and fell deeply in love. Overcome by desire, Callie gave her virginity to Kyle when she was only 17.

Their love was tested when Callie went to college and Kyle went to war. By the time she was 20 years old, they were engaged. Though he promised he would come back to her after his last dangerous deployment in Iraq, Kyle was killed saving another squad member. He was a hero, but he would not be coming home to marry Callie.

Only 24 years old and totally alone, Callie mourned Kyle's untimely death for two years, then, using money he left her, she went to Kensington State University, to get her Masters Degree.

In the first week, she met Mac Caldwell, Dean of Students, a tall, handsome man who stirred her emotions and made her pulse race whenever he was near. He couldn't ignore her presence, either. He could hardly take his eyes off her beautiful body.

After weeks of growing sexual tension, Mac wanted to make love to Callie so bad it hurt. His desire was tempered by his strong ethics and awareness of sexual harassment issues, after all what if he was wrong about Callie's feelings for him?

Callie still had feelings for Kyle but her desire for Mac was growing.
While Callie and Mac are drawn together, a mysterious white van follows Callie....who is driving that van and what do they want?

(Find Callie's Pot Roast Recipe that drives Mac wild below)

Want to read more about romance and danger in the lives of Callie and Mac? Read the excerpts on the left. The characters are so real you will feel like you know them.

Free chapter of this book in the upper left hand corner of this site and free chapter of the sequel right below that.

MORE EXCERPTS HERE!

"The scent of her fresh hair and her perfume turned him on. He faced her; she turned to him at the same time and moved closer. Mac's resolve to wait crumbled as he was overcome with his passion for Callie; he wanted so much to make love to her."

"...Mac grabbed his collar and threw him against the wall.
"Leave the Lady alone," he said.
Callie turned around, amazed to see him there.
"What are you doing here?" she asked..."

"Callie turned and slipped through the door and waved goodbye as she went down the walk. Mac's eyes watched her walk down the path, noticing the gentle sway of her skirt and the slim outline of her hips. He didn't know what to make of this young woman, at once so shy and remote, then so competent and caring. he knew that there was more to her than he had seen."


Callie's Pot Roast Recipe
(Guaranteed to turn on your man)
3-4 lb. bottom round roast or rump roast
2 cloves fresh garlic peeled
½ cup red wine
3 medium onions peeled and quartered
Salt
Pepper

Preheat oven to 425 degrees
Rub cloves of garlic on roast. Place roast top side up in a
Pot in the oven, uncovered for 15 minutes, or until the top is
Browned. Reduce heat to 325 degrees, add onions around the roast, pour the
Wine over the roast, salt and pepper to taste. Cover and cook for
About one to one-and-a-half hours. Test for tenderness and taste. If
The pot roast isn't tender enough, cook for another half hour, covered.

Serve while wearing ONLY pink terrycloth bathrobe, thigh-high black stockings and black stiletto heels...and nothing else!